News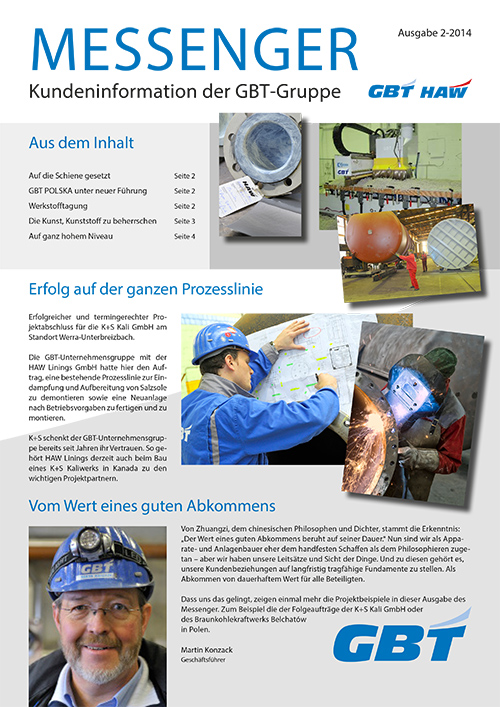 The Messenger: Information, news and perspectives in the current issue of GBT's customer magazine
All agree that customer relationships based on long-term, stable foundations are of lasting value for all participants. This principle forms GBT Group's attitude towards work and such a way of thinking brings success, as reported in out customer magazine Messenger.
For example, an article about the renovation of now the sixth chimney in the world's largest lignite power station at Belchatów in Poland. Or the information about the signing of a follow up order for K+S Kali GmbH at the Werra-Unterbreizbach site.
In the new issue of Messenger, you can also find out everything about our extended services portfolio in polymer technology, the over 50 railway tank wagons for the Slowak company Tatravagónka a.s. and about the new managers of our subsidiary GBT POLSKA Sp. Z.o.o..
You can download the latest issue of Messenger here.
back